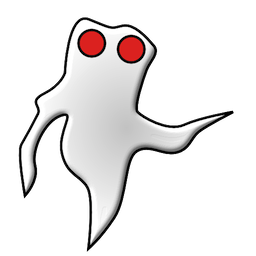 My entry into the 2013 7-Day Roguelike Challenge. You play as a ghost escaped from the Nether Regions, trying to make your way to the surface. You are incredibly frail, but have one advantage: you can possess the bodies of the monsters you encounter.
Features:
Unique, procedurally generated levels each time you play
5 levels, each with completely different possessable monsters
A wide variety of creature powers
Exploding bodies!
A monsterpedia, which tracks the details of the monsters you possess
Quick to pick up and play
Separate graphical and ASCII modes for creatures and the environment.

Screenshots (click to enlarge):